To get you in the festive spirit the brilliant Briony May shares another one of her yummy recipes. This time, it's Reindeer Brownies!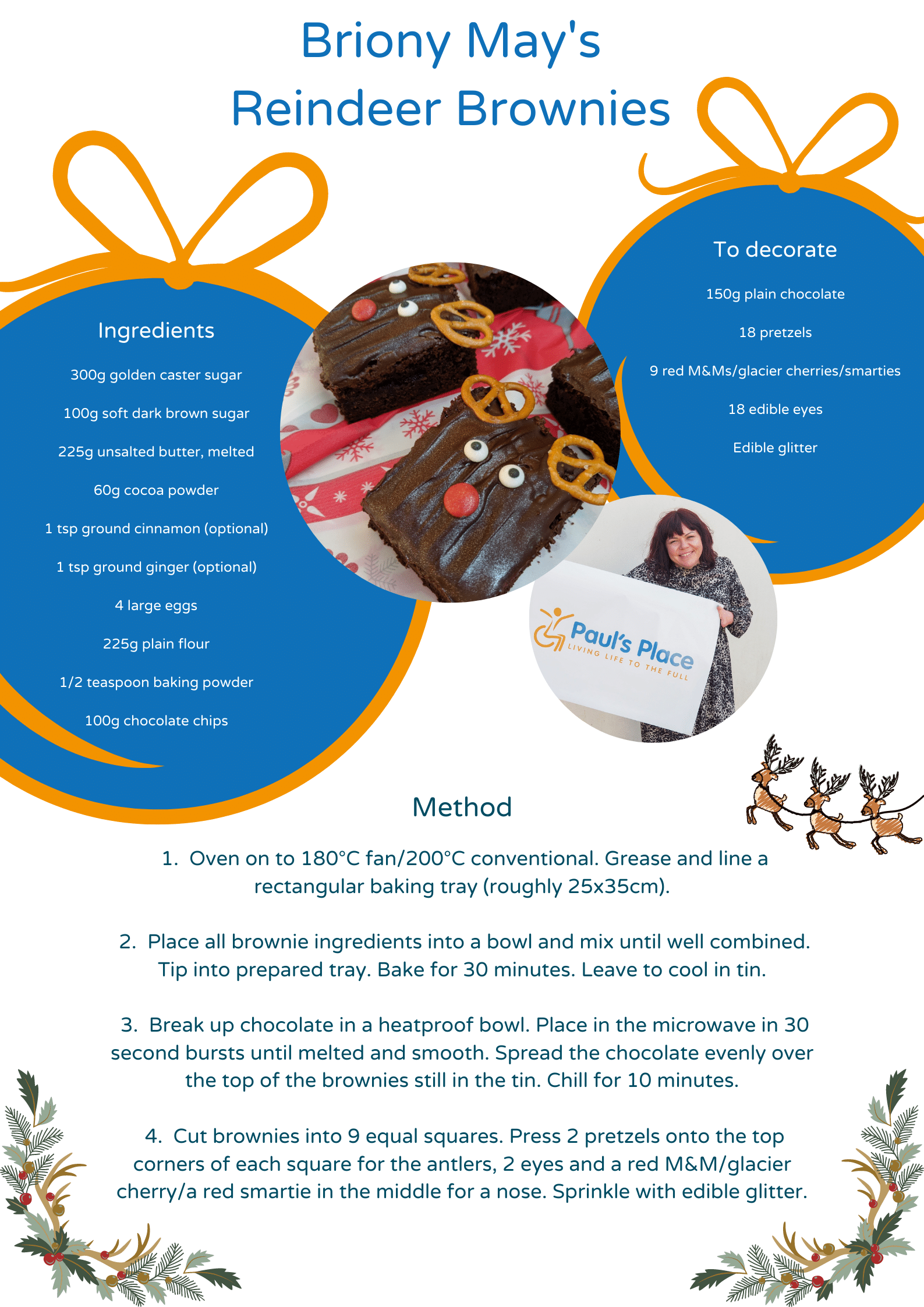 [for the read-aloud function]
Reindeer Brownies
Ingredients
Brownies
300g golden caster sugar
100g soft dark brown sugar
225g unsalted butter, melted
60g cocoa powder
1 teaspoon ground cinnamon (optional)
1 teaspoon ground ginger (optional)
4 large eggs
225g plain flour
1/2 teaspoon baking powder
100g chocolate chips
To decorate
150g plain chocolate
18 pretzels
9 red M&Ms, glacier cherries or smarties
18 edible eyes
Edible glitter
Method
1. Oven on to 180°C fan/ 200°C for non-fan assisted ovens. Grease and line a rectangular baking tray (roughly 25x35cm).
2. Place all brownie ingredients into a bowl and mix until well combined. Tip into prepared tray. Bake for 30 minutes. Leave to cool in the tin.
3. Break up the chocolate in a heatproof bowl. Place in the microwave in 30-second bursts until melted and smooth. Spread the chocolate evenly over the top of the brownies still in the tin. Chill for 10 minutes.
4. Cut brownies into 9 equal squares. Press 2 pretzels onto the top corners of each square for the antlers, 2 eyes and a red M&M/glacier cherry/a red smartie in the middle for a nose. Sprinkle with edible glitter.