Volunteering opportunities at Paul's Place
About Us
Do you have joy, patience, commitment, understanding, a fun-loving nature and are happy to have a laugh and a joke? (as requested by the people we support).
Paul's Place is a charity that enhances life for physically disabled adults with cognitive or sensory impairment.
We do this by providing social activities that connect people, reduce isolation, improve health and wellbeing and give people the opportunity to develop new skills, enjoy new experiences and live life to the full.
If any of the roles below speak to you, please fill out our Volunteer Application Form.
Day Care Volunteer – Coalpit Heath, Bristol
Our day facility is open!
We are looking for volunteers to help support us in the day facility.
To apply, please fill out our Volunteer Application Form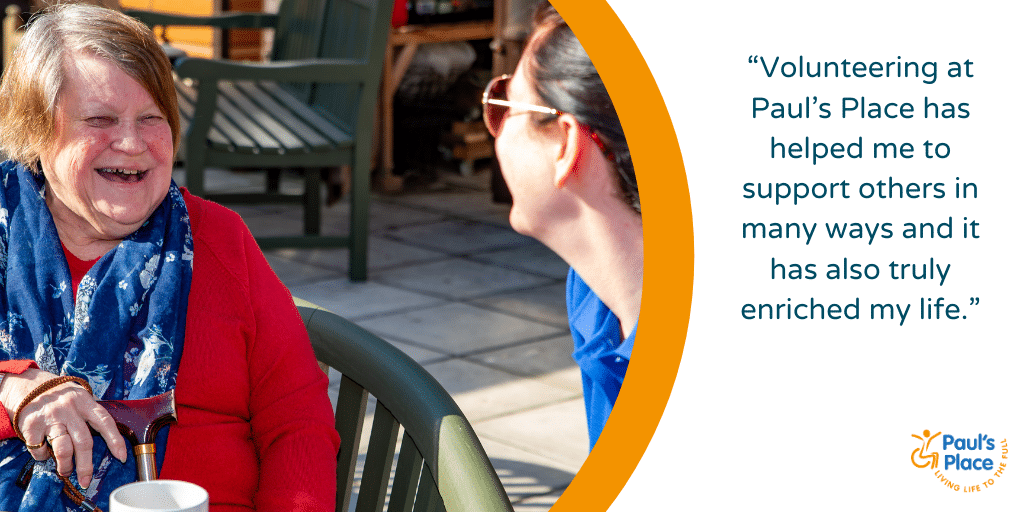 Words on Image: "Volunteering at Paul's Place has helped me to support others in many ways and has truly enriched my life."