Volunteers' Week 2022: saying thanks
Shirley & Lynne – collection tin coordinators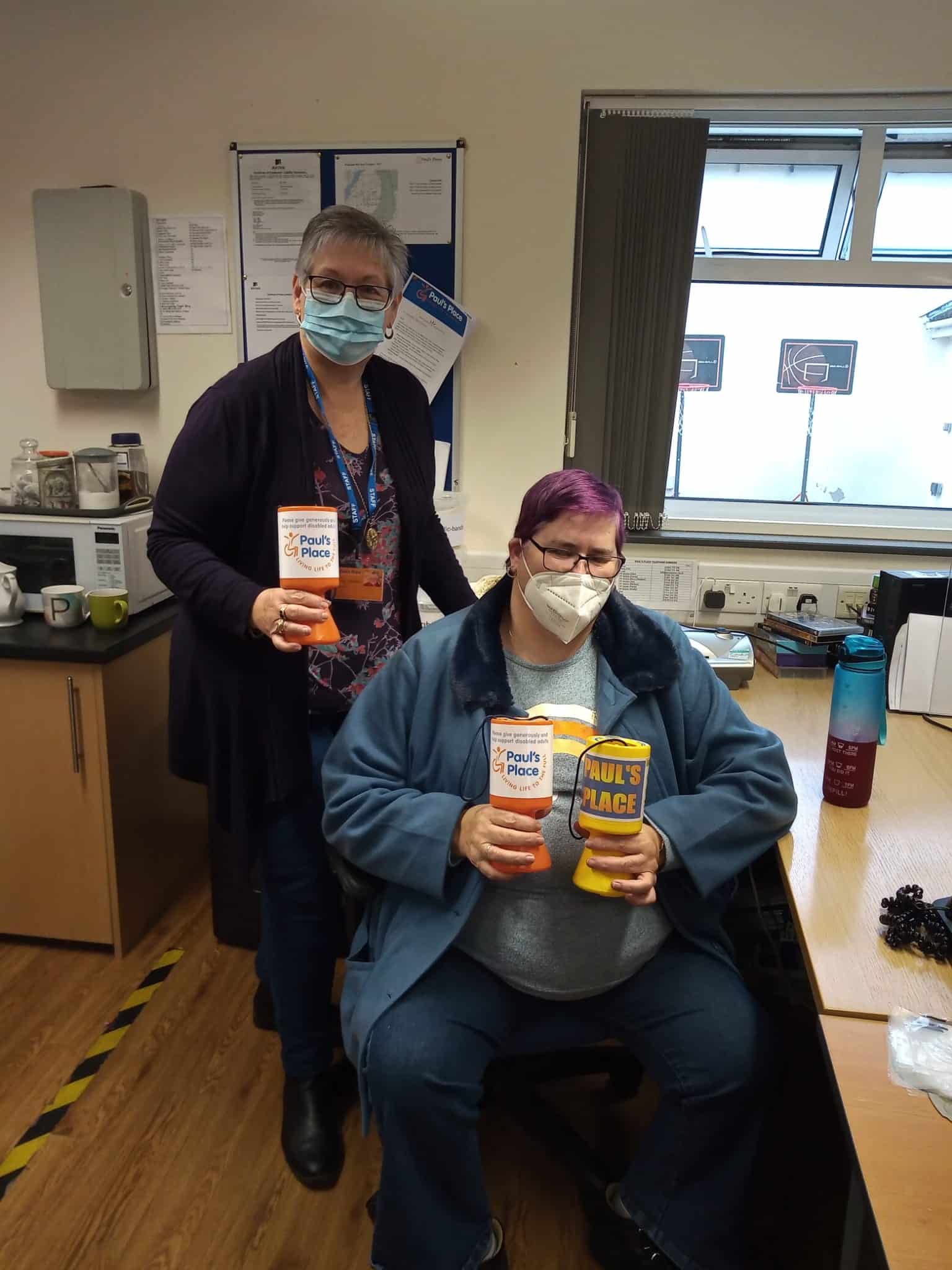 "I have volunteered at Paul's place for many years, mainly on evening events as I work. My daughter Kerry has been a member of staff for about 15 years, and I was introduced to the work of the charity through her. Lynne used to be a day member but nowadays joins for evening events."
"We both realise that a lot of fundraising needs to take place in order to support the charity. We are happy to do our bit to help out!"
"Paul's place is a lifeline for its service users, providing social contact, activities and support to a wide range of people. It is rewarding to be able to help in a small way."
"We find that mostly, people are happy to take the collection tins and are interested in the work of the charity. We set aside a couple of days every few months, to go around to our locations, and change over the tins. Some locations prove more successful than others, so we are always on the lookout for new places that might be willing to help us by taking a tin. As long as the weather is dry and not too cold, we both enjoy our trips out fundraising!"
Andy Batten – daycare volunteer and archery instructor
Andy has been a member of Paul's Place since the very beginning. Soon after he began to volunteer in the day facility too.
It started with him helping out by keeping members (service users) company and helping the staff get equipment out, as well as clearing the tables during the day. He soon began to use his professional skills too.
Andy is a trained bricklayer and decorator. Before his accident, he worked on building sites for housing. It was during this time that he learned other trades like plumbing or plastering. This skilled volunteer has been repairing and helping to maintain all sorts of things in our day facility. We support him by helping him continue to do the things he enjoys doing and he helps us by ensuring his fellow members have a wonderful place to come to.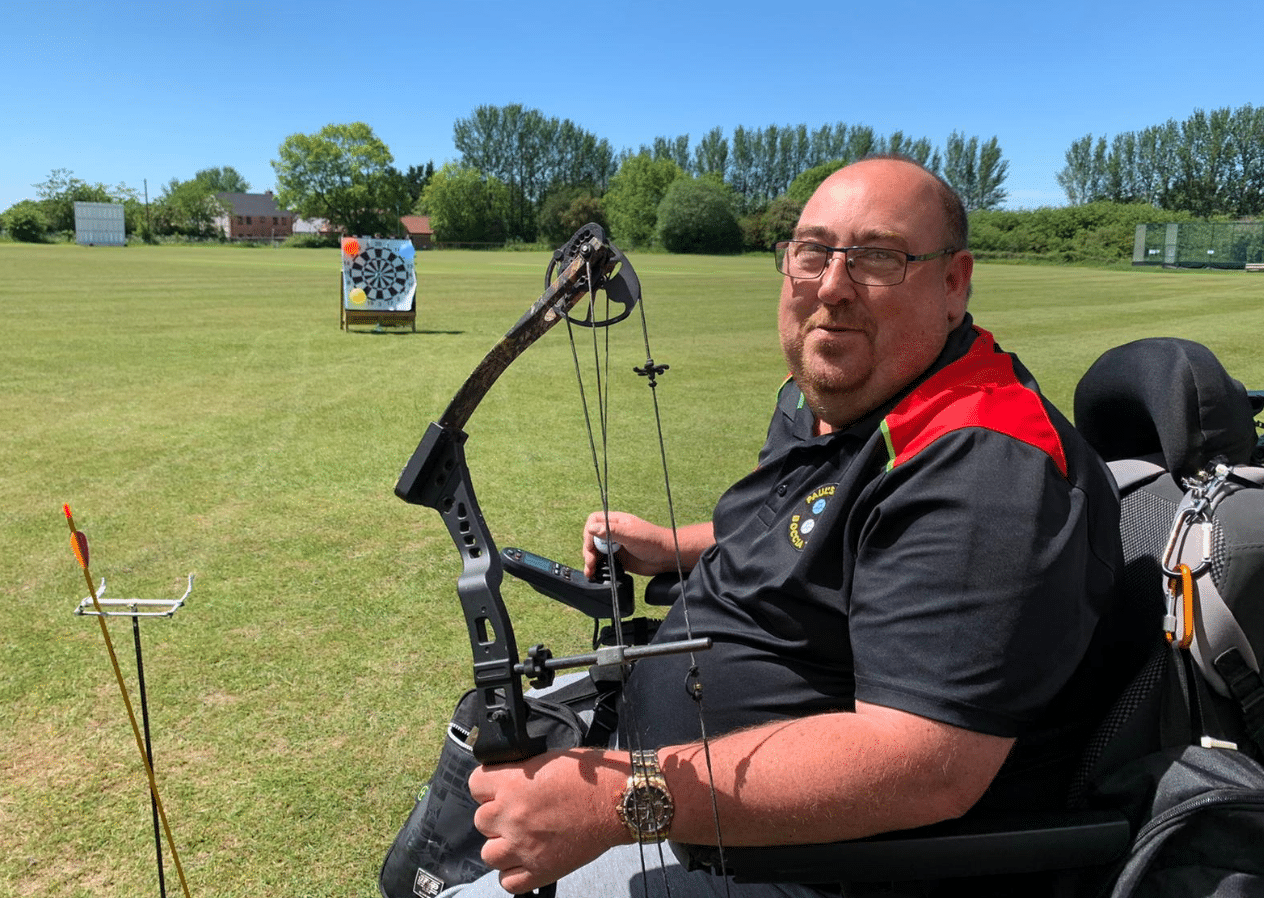 How does it make you feel to be a member and volunteer?
"It's something that keeps me alive. The accident made me feel useless. Paul's Place is a lifeline for me. I now feel useful and enjoy being here. Sometimes people think I'm just another member on the days I am in. It sometimes surprises them to learn I'm volunteering that day. It's changing people's perceptions."
What would you say to anyone wanting to be a daycare volunteer?
"It's a good place to come. You make good friends, it's worthwhile being able to help out at an organisation that is trying to change lives for people with disabilities."
Andy also qualified to be an archery instructor 6 years ago. Together with the Cleve archers (where he is a member too) he has altered the bows to ensure all our members can take part in archery.
"The members come up to me and ask to do it – they love it. We have a series of bows but we needed a device to hold the bow up. We found this design that Remap used and replicated it by using the wheels from a desk chair, an old crutch and an L-shaped piece of wood."
Deb Clarke – daycare volunteer
Deb started volunteering 7 years ago. As she reduced her work hours, she wanted to use the time to volunteer. She found Paul's Place by searching online and connecting with us as a way to give back.
If you could describe Paul's Place to any other potential volunteers, how would you describe who we are and what we do?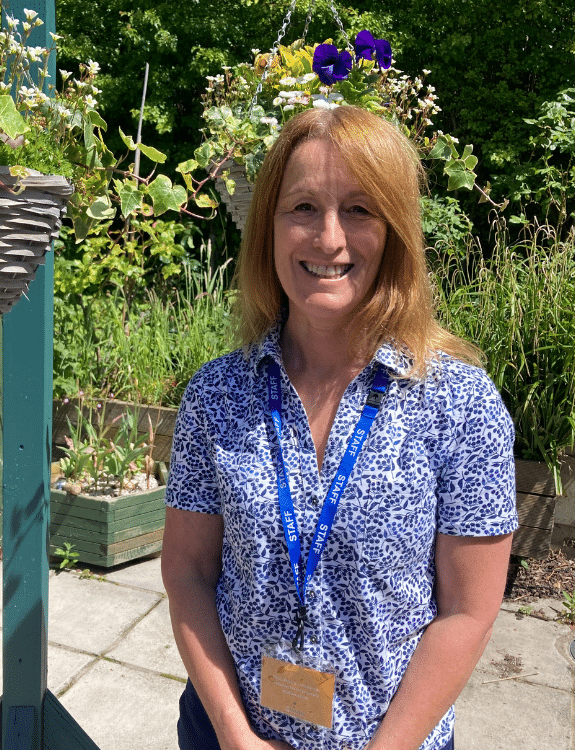 "It's a great facility. I find it amazing to hear what people have gone through, yet they still carry on and enjoy life as best they can. It's a very friendly and inclusive space. People can choose what they want to. If they feel like having a quiet day, they can choose to do some crafts or simply read a paper. If they want to be loud and active, there are activities and opportunities for that too."
"What's nice is that everyone feels equal because they are surrounded by like-minded people. At Paul's Place, it helps people looking for friendship. They come here and can forget their worries and just be present. I do admire them, I can't believe what they put up with outside of Paul's Place (inaccessibility, public perspective, constantly being underestimated), yet they still just enjoy life and have fun."
How does volunteering help your well-being?
"I Love doing it – makes me feel good. I like feeling helpful, and giving back. I feel like I'm so lucky in my life, that it's good to give back. I love meeting all the different people, as it gives me a new perspective. It's such a positive experience."
What is the difference between volunteering over a long period of time compared to short placements and do you prefer longer-term volunteering roles?
"A long-term volunteering role gives me the opportunity to understand the charity to build relationships, they feel more secure as they can really get to know me."
Jo Crawley – Daycare Volunteer
Why did you decide to look for a volunteer role?
"I had some free time and wanted to gain some experience working in a new environment with people. I was considering applying to study physiotherapy but didn't have any experience working with people with disabilities. When I saw the Paul's Place volunteer role I thought it would be a good opportunity to help out in my community and gain some relevant experience."
If you could describe Paul's Place to any other potential volunteers, how would you describe who we are and what we do?
"Paul's Place is an amazing place! They offer all sorts of opportunities and experiences to adults with disabilities, from crafts and music to sport; such as boccia. They also run social events such as meals out and holidays. The day centre is a special place, full of welcoming, friendly people."
"Volunteering helps me to feel like I am contributing to the local community. I really enjoy interacting with the members and always leave feeling uplifted!"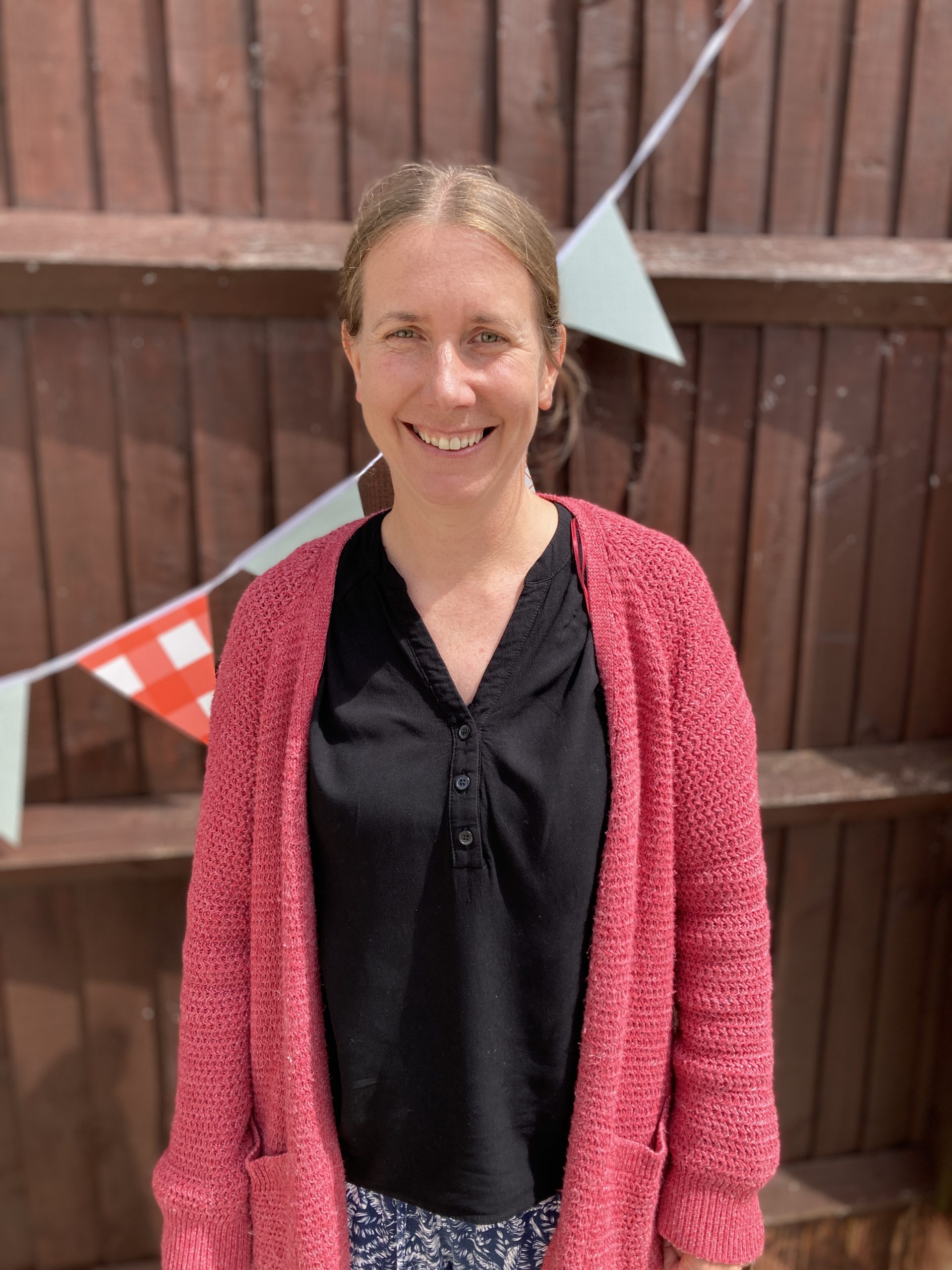 What would you say to someone who is hesitant about volunteering? Someone who is looking to do something out of their comfort zone?
"I would say just give it a go, you have nothing to lose and everything to gain! Hesitancy is normal, and I felt nervous about stepping out of my comfort zone, but am so glad I did!"
"Jo
ols the volunteer coordinator has been fantastic. We have catch-ups where I can talk through anything I may be unsure about. There is no pressure at all and I have been made to feel valued and supported. All the staff are very friendly and any questions I have had have been welcomed and answered."
We're now recruiting volunteers! Find out more about our current roles here.