Since we took the decision to close the Day Facility and pause activities such as Paul's Place Socials and Short Breaks, we have continued to provide vital support to all our service users virtually.
We set up Paul's Place at Home, which brings the spirit of our Day Facility to people at home by providing;
Our one-to-one phone calls with members of staff provide companionship, offer a safe space to talk and for those who need additional support, we are able to connect them with local services.
"Makes me feel still part of Paul's Place – I haven't been forgotten"
From Art lessons to online Monopoly, word searches and quizzes. So many activities are held online to provide fun and laughter throughout a highly anxious time, supporting disabled adults to Live Life to the Full.
In just 3 months we provided service users with 461 Zooms sessions and staff made 1,937 individual calls.
We also provide virtual peer support for Paul's Place Carers. Every Friday Sheila hosts a Zoom call to provide friendship and support from the team at Paul's Place.
We re-opened our day facility on September 1st 2020!
Our plan for reopening the day facility
A gradual re-opening with small numbers between 12 to 15 people. The numbers will be reviewed each month, as will our ability to resume Socials, Sports, Boccia and Short Breaks.
To continue an equal level of support for all, Paul's Place at Home and in the Community will continue alongside the day facility reopening (government guidelines depending).
Please note all our services will continue to be reviewed on a regular basis to comply with the latest government guidelines.
We would like to thank those we support for their patience. It has been wonderful to hear your kind words as you have appreciated our continued support throughout the Coronavirus Crisis.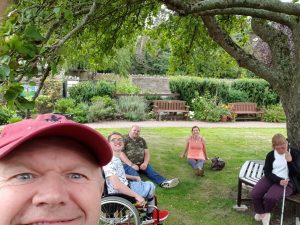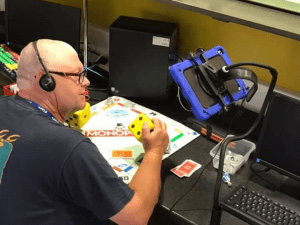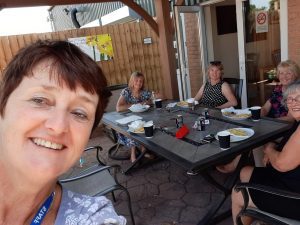 How we will keep you safe
From social bubbles throughout the day, while we host activities, to limiting the number of visitors coming to the day facility. We have made sure everyone stays safe while at Paul's Place.
Social Distancing
Temperature checks & Sanitizing Stations
One-way System
Maximum groups of 5 per activity
Personal Protective Equipment
Strict New Cleaning Schedule
Face Coverings to be worn unless exempt
If you are feeling unwell, stay at home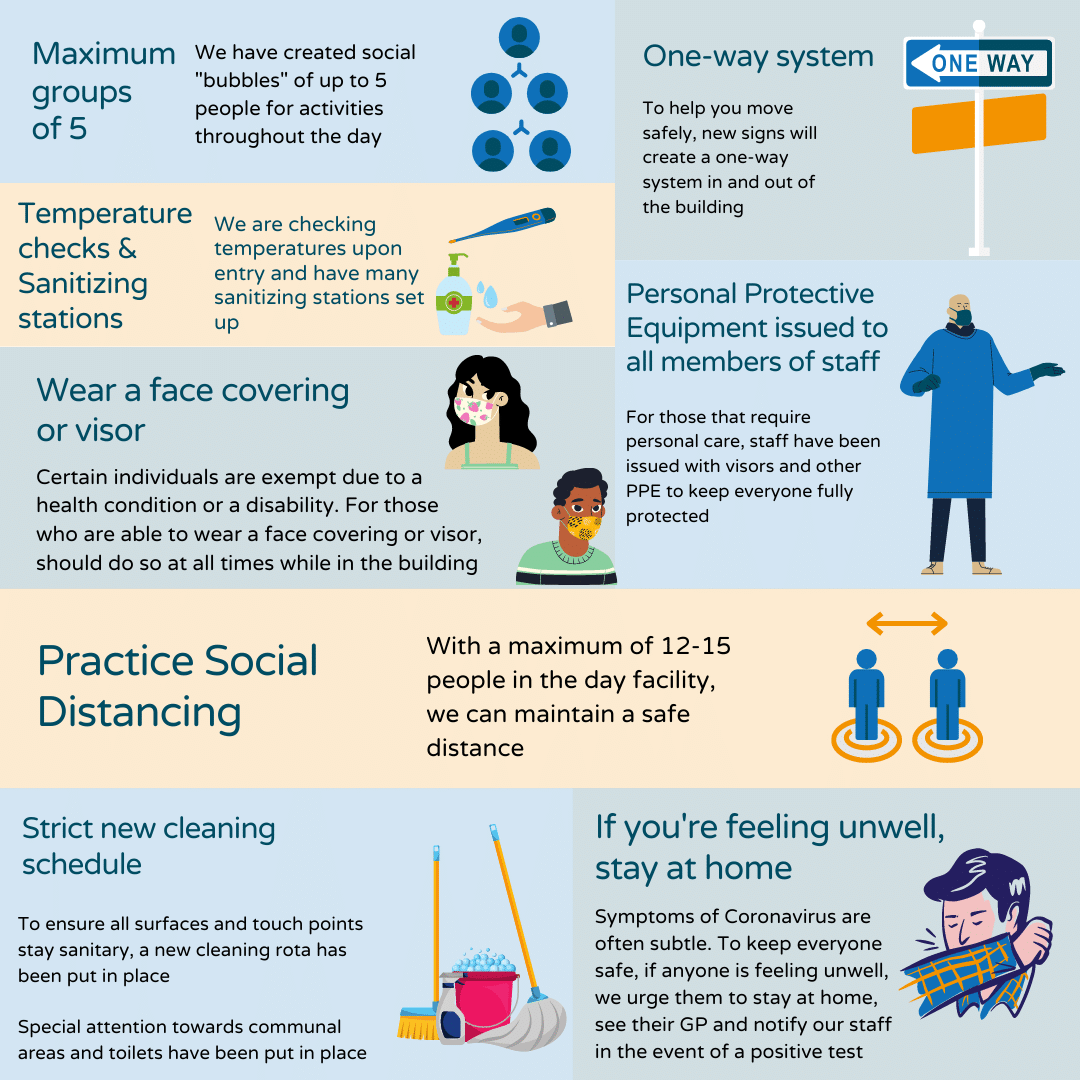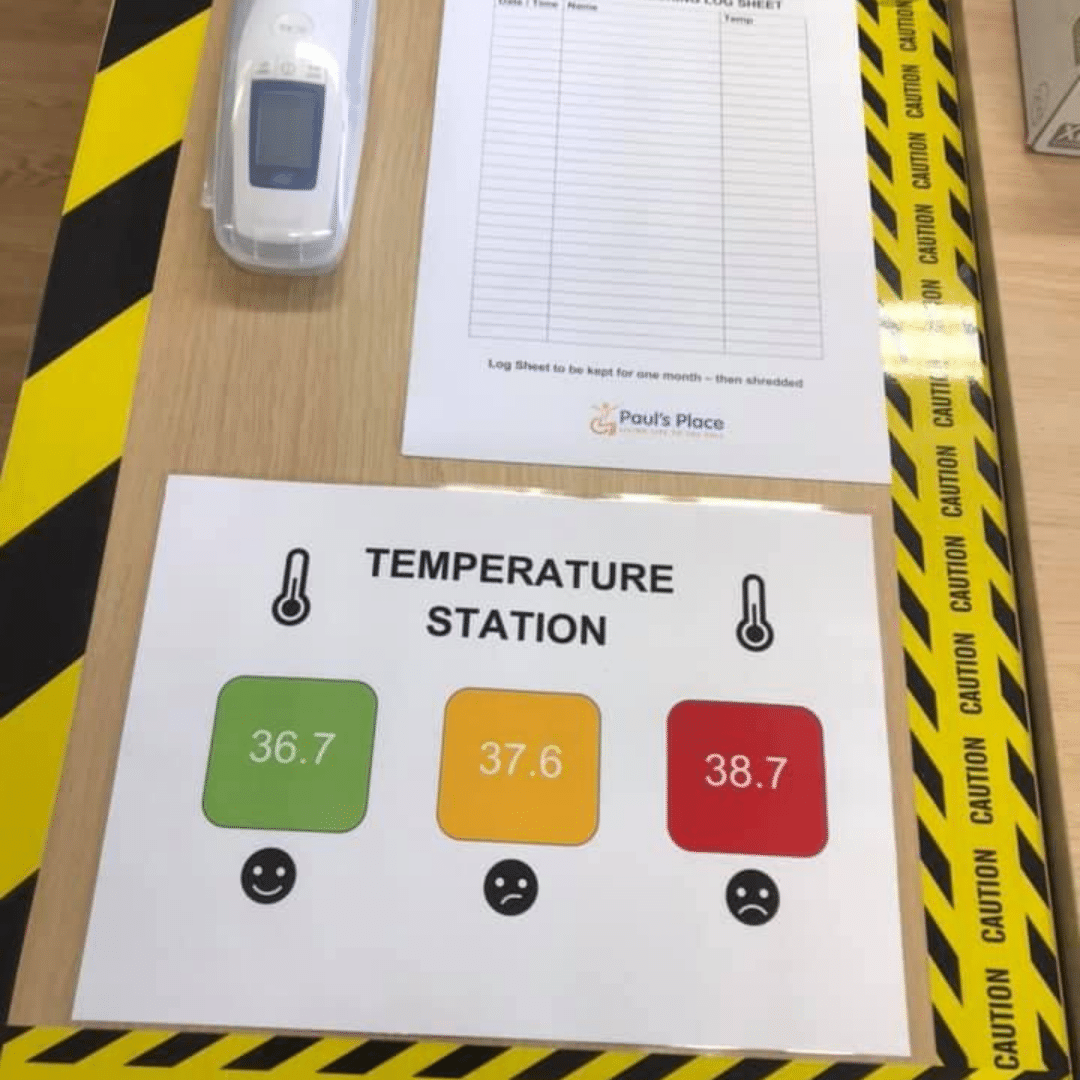 Risk Assessments and Policies
For complete transparency click below to read our Full Risk Assessment and Safety Policies: