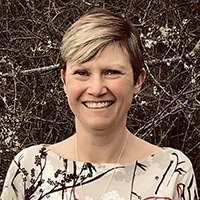 Clair Armstrong
Fundraising and Public Relations Manager
Clair heads up Paul's Place fundraising including, corporate, events, community, grants and builds partnerships with organisations and groups to raise the much-needed funding for the charity. Clair sees Paul's Place as place where she can make a difference and give something back.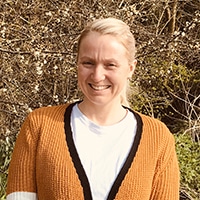 Poppy Bishop
Support Worker
Poppy is a Support Worker and works with people to achieve their outcomes and has an interest in mental health. Poppy enjoys the relaxed nature of the charity and seeing the impact that it has on the lives of the members.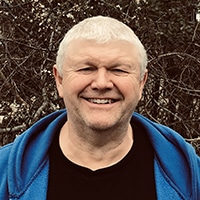 Andy supports and manages the support worker team. He works with individuals so that they are achieving their outcomes. In addition, Andy leads the Boccia team and is passionate about seeing people's confidence grow as they play the sport.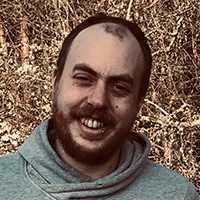 Joe is a Support Worker at Paul's Place and supports individuals with the range of activities that are on offer at Paul's Place Daily, including pottery in which he is trained in. Joe is keen to see people grow in confidence as they try new things and gain new skills.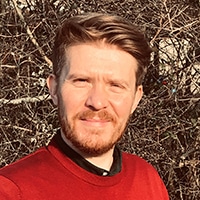 Daniel was appointed as Chief Executive Officer in 2019 to provide leadership to the charity and to develop a new five-year strategy. Daniel is passionate about making a difference to the lives of others and supporting individuals to live their lives to the full.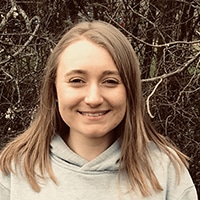 Chelsea Couzens
Support Worker
Chelsea started as an apprentice at Paul's Place and is now part of the team of Support Workers. She regularly runs wellbeing and relaxation sessions for members. Chelsea loves working at Paul's Place because of the positive atmosphere.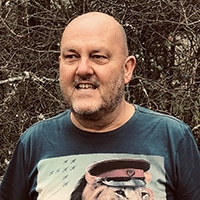 Bob is a Support Worker and Fire Marshall for Paul's Place Daily. He enjoys working with individuals to achieve things and challenge themselves. He believes that a positive mindset is key to making this happen.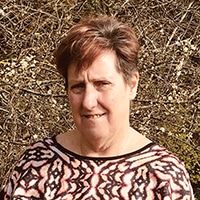 Heather Gartland
Team Leader
Heather is a Team Leader at Paul's Place, supporting and managing support worker teams. She ensures that people are meeting their outcomes and getting involved with all things on offer at Paul's Place. Heather loves her job and working with Members on a day-to-day basis.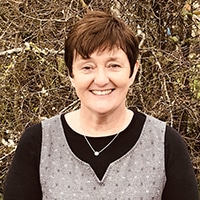 Sheila Hewitt
Safeguarding Manager
Sheila is a qualified Social Worker who looks after new people coming to Paul's Place. She carries out initial assessments to ensure we can support individual's needs. In addition to this, she leads our Carers Project. Sheila loves her job, helping people to become more independent and to achieve their goals and aspirations.
Paula Jordan-Matthews
Operations Manager
Paula joined Paul's Place in 2016 and is responsible for the day-to-day running of Paul's Place, leading the support worker team. Paula is motivated by the Members of Paul's Place and is proud of the team who do all they can do to make Paul's Place the charity it is.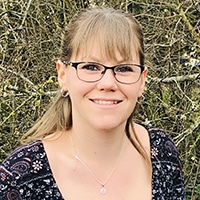 Kerry Lewis
Support Worker
Kerry ensures individuals feel supported at Paul's Place, making sure those we support can get involved in all Paul's Place activities. Kerry loves seeing Members lives enhanced because of their involvement with the charity.
Kate Leahy
Finance and Business Support Manager
After her studies, Kate qualified as a Chartered Accountant at PwC in Bristol and worked primarily in Audit and Assurance within the Commercial and Charity Sectors.
Kate loves horse-riding and is also a Trustee for Avon Riding Centre for the Disabled. Like all of us, she is passionate about helping disabled adults live life to the full.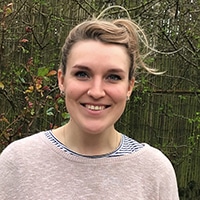 Ashleigh Riddell
Support Worker and Monitoring, Evaluations and Outcomes Officer
Ashleigh is a Support Worker and specialises in arts and crafts at Paul's Place Daily. She enjoys working here because of the difference that the charity makes to those that it supports.
Alexandra Stumpp
Communications Officer
Alex joined Paul's Place in March 2020 and takes care of communications. From Social Media to the monthly newsletter and press releases, she supports Paul's Place by making sure more people hear about the life-changing impact the charity has.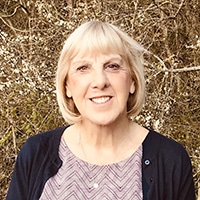 Elaine Snook
Finance Assistant
Elaine supports the finance and admin systems in the office, in addition to this she acts as clerk to the Trustee Board. Elaine loves the atmosphere at Paul's Place and finds it to be a really fulfilling place to work.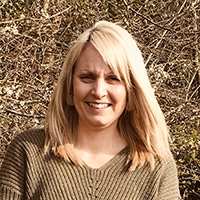 Michele Thame
Support Worker
Michele is a Support Worker and works with members to achieve their outcomes supporting a lot of the off-site activities. Michele finds working at Paul's Place really rewarding and enjoys seeing people smile.